Wild West Xmas Festival 2019
@TheRanch
Swing Dance Camp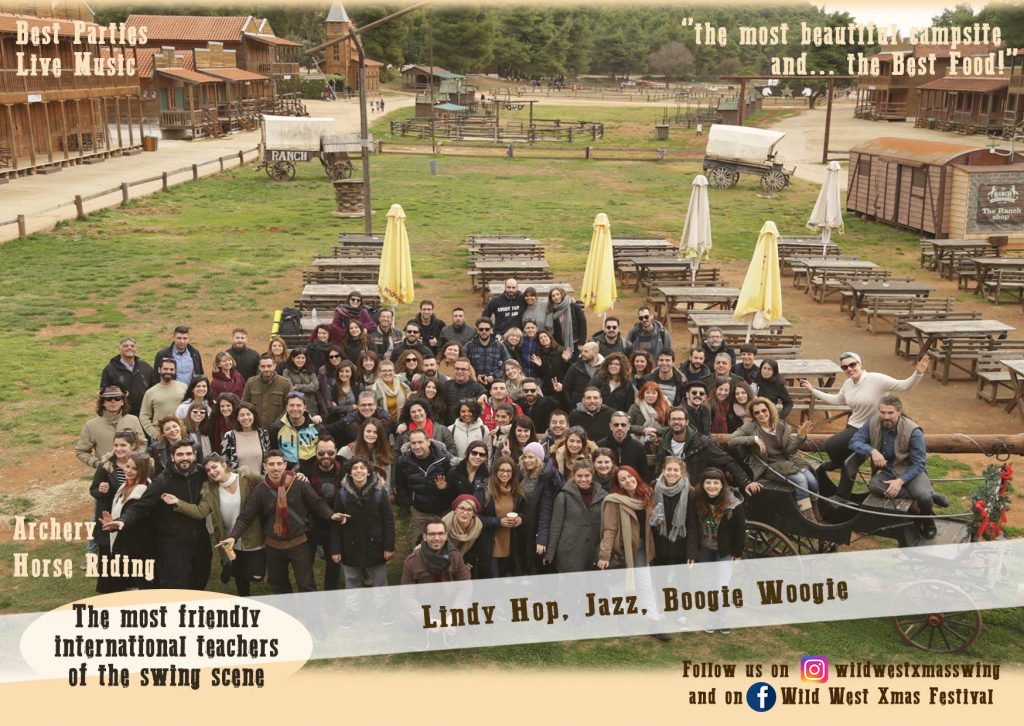 Let's step back in history to a time when famous outlaws like Bill the Kid reigned,
where gamblers and gangsters pulled the trigger faster than … their shadows!We are excited to introduce the 3rd Wild West Xmas Festival at the Ranch!!!Those who joined us last year know we had a blast! :)Just before Christmas on the 13-15 December we are going on a 3-days excursion at the Ranch,
a camp … SALOON in the WILD WEST (aka. Sofiko, Korinthias)!
The campsite is absolutely breathtaking!
The feeling is like walking among the scenery of a Westworld episode!
Big horses and ponies to ride, a big Saloon providing warm beverages,
a western themed dinning room with exceptional choices of -greek- food,
an archery course to begin your day and of course a lot of swing dancing!
The delicious MENU includes:
*LIVE Band Music every night & great swing & R&B DJs,
*Swing dance workshops by our amazing international teacher team (soon to be announced…..)
*Horse riding Lessons
*Archery Courses
*Crazy Parties on Friday and Saturday night
*Afternoon Sunday party
and of course … we will dance our arsh off! 😉
A Full pass includes, in more detail:
~ accommodation in wonderful wooden rooms of 40 square meters with private bathroom that can be formed from 4 to 6 beds (there is the possibility to stay in a double room but the price is different).
~ Meals: Breakfast – Lunch – Dinner
~ at least 10 hours of dance classes , Lindy Hop, Boogie Woogie, Aerials, Jazz, Slow Dance and more.
~ Our amazing Teacher Team:
Rikard (SE) & Katja (SL), Ruben & Ingvild (NO), Roberto & Diana (IT), Tomer & Rivital (IL), Elena Evangelia (GR) , Dimos & Katerina (GR) and Anastasis & Athina (GR).
~ An 1 hour workshop about preventing dance injuries
~ Bus Roundtrip
~ 3 Party Passes for Friday, Saturday and Sunday
~ Live music (tba)
~ Horse Riding & Archery lessons
—
FULL PASS : 230 €
Includes:
2 nights
All taster classes
10 hours of workshops
3 PARTY PASSES for Friday, Saturday and Sunday
All meals
FULL HALF PASS : 170 €
Includes:
1 night
1 taster class
8 hours of workshops
2 PARTY PASSES for Saturday and Sunday
All meals
PARTY FULL PASS : 150 €
Includes:
2 nights
All taster classes
3 PARTY PASSES for Friday, Saturday and Sunday
All meals
PARTY HALF PASS : 120 €
Includes:
1 night
1 taster class
2 PARTY PASSES for Saturday and Sunday
All meals
ABSOLUTE BEGINNERS PASS: 120 €
Includes:
2 nights
3 hours of classes
2 taster classes
3 PARTY PASSES for Friday, Saturday and Sunday
All meals
ABSOLUTE BEGINNERS HALF PASS : 95€
Includes:
1 night
3 hours of classes
1 taster
2 PARTY PASSES for Saturday and Sunday
All meals
Please sign up by filling in the form bellow and you will receive a confirmation mail with all the details and payment methods.
____________
* The 'early bird discount' is valid for those who pay in advance the full amount until September 12!
** Payment for those who do not book «early birds» will have to be paid before November 30.
*** Last submission deadline on November 30th.
**** The seats are limited and will be booked in order of priority due to limited availability of beds during the Christmas season.
Terms and Conditions
GENERAL TERMS
These are the general terms and conditions for the attendees of the Wild West Xmas Festival 2019, organised by the Jump & Jive – Athens Swing Team, further referred to as Team. If you do not agree with this document during registration you will not be able to attend the Exchange.
PAYMENT TERMS
By registering for the Wild West Xmas Festival 2018, each attendee is expected to pay the adequate fee, in its entirety, according to the price in effect provided to them during registration, within 3 days of registering. If the attendee fails to do so, the registration will be cancelled to make room for other participants. The attendee is responsible for all PayPal or bank transfer fees.
REFUND POLICY
We are sorry we can not offer a refund of the tickets. If you want to pass your ticket, please write us at email and we'll brinh you in contact with some people of the waiting list.
CHANGES
The Team reserves the right to change the time or location of the evening dances, and will communicate any changes on the website and/or Facebook Page.
FILMING AND PHOTOGRAPHY
There will be taken photographs and audiovisual content of this event that may be published or broadcasted in any media or support, including our official websites and on Facebook, YouTube, Vimeo and Instagram, for promotional or internal purposes, but in any case without commercial purpose. By participating in the festival, you expressly consent that you may be filmed or photographed as part of the attending public. We are not responsible for photographs or recordings made by third parties. If you have any questions, write us. If you do not want to be photographed or filmed, let us knwo and we will respect your decision.
PRIVACY
The personal information you provide will not be disclosed, in any situation, to a third party. Direct contact will be primarily e-mail-based, as we give you relevant information regarding the event and follow up with your registration. The Team cannot be held responsible for the integrity and privacy of e-mail messages as they are relayed by e-mail servers across the Internet.
LIABILITY DISCLAIMER
Dancing is a physical activity in which you participate at your own risk. The Team decline all responsibility for any claim, injury, loss or damage which may occur during the festival.
CODE OF CONDUCT
By agreeing to this document the attendee is bound to behave in accordance with the general rules of conduct and with the existing Greek laws – all while respecting the house rules and of course dancing courtesy.
AGREEMENT TO GENERAL CONDITIONS
By registering at the Wild West Xmas Festival, you understand and accept these conditions without exception.
Stay tuned for more details and Save the Dates for this December!!
😉
#wildwest #westernweekend #παμεεκδρομη #φασαρα #savethedate #σπιρουνιακαισαλουν #lindyhop #boogiewoogie #blues#jazz #livebands #djs #parties #unmissable #dancefestival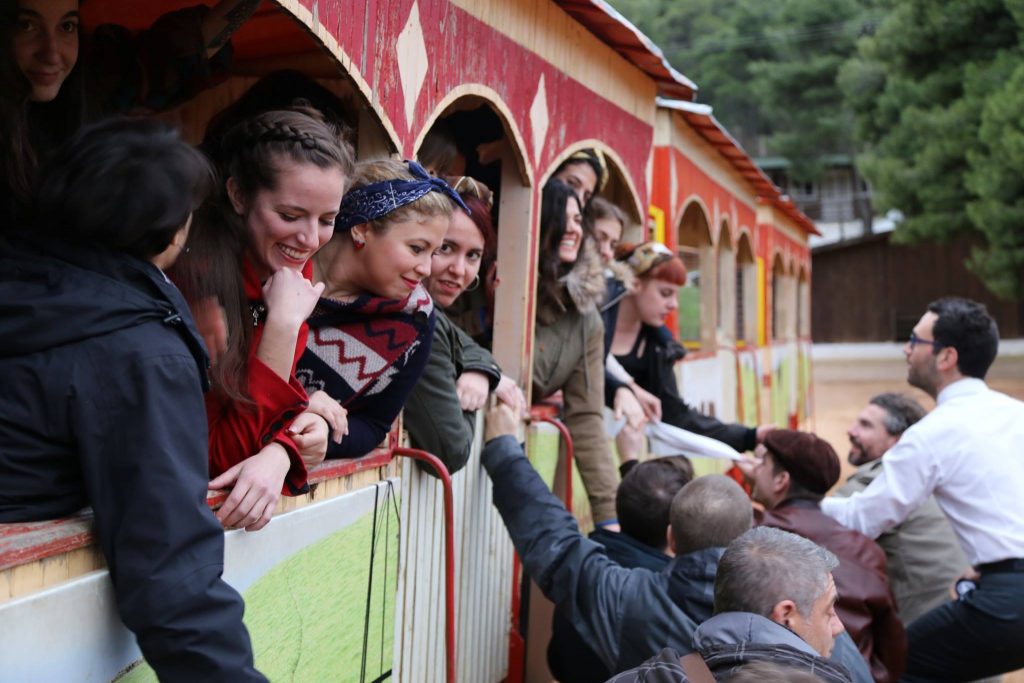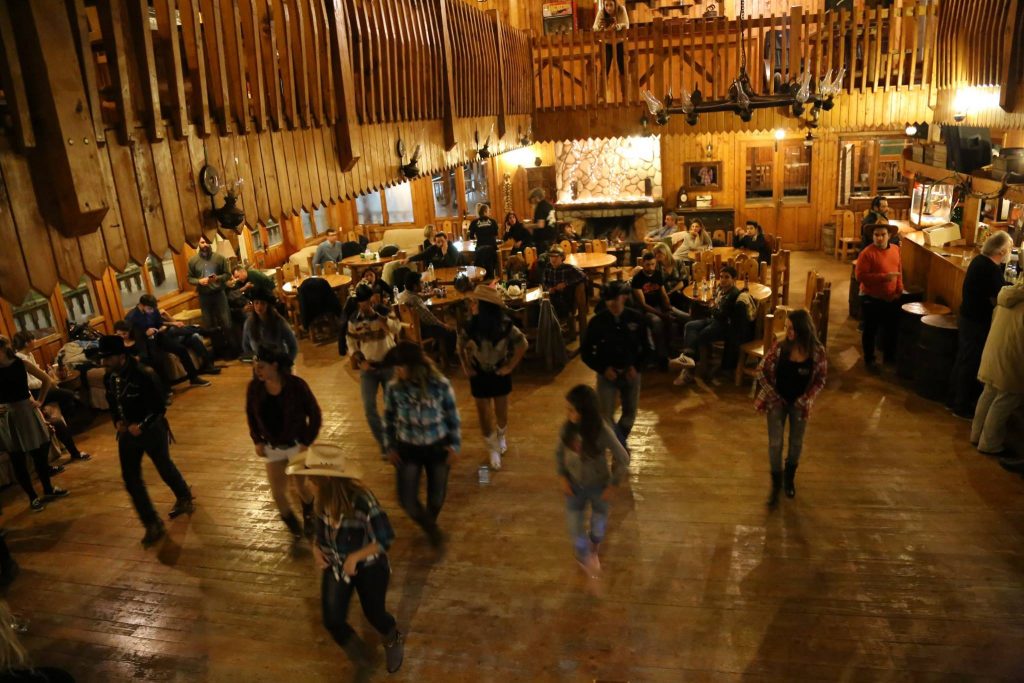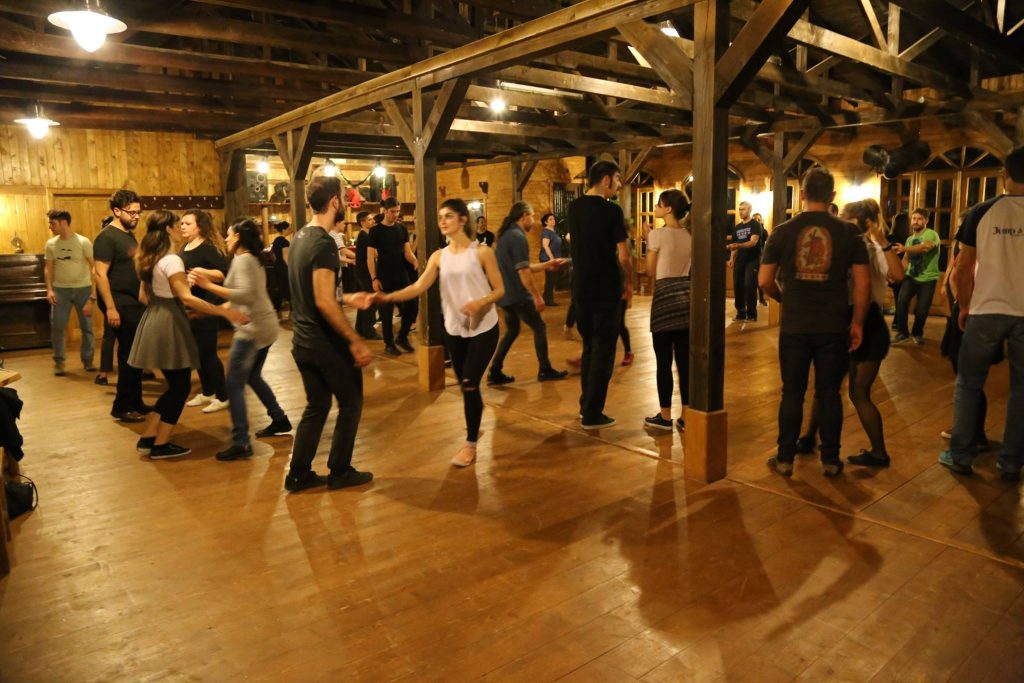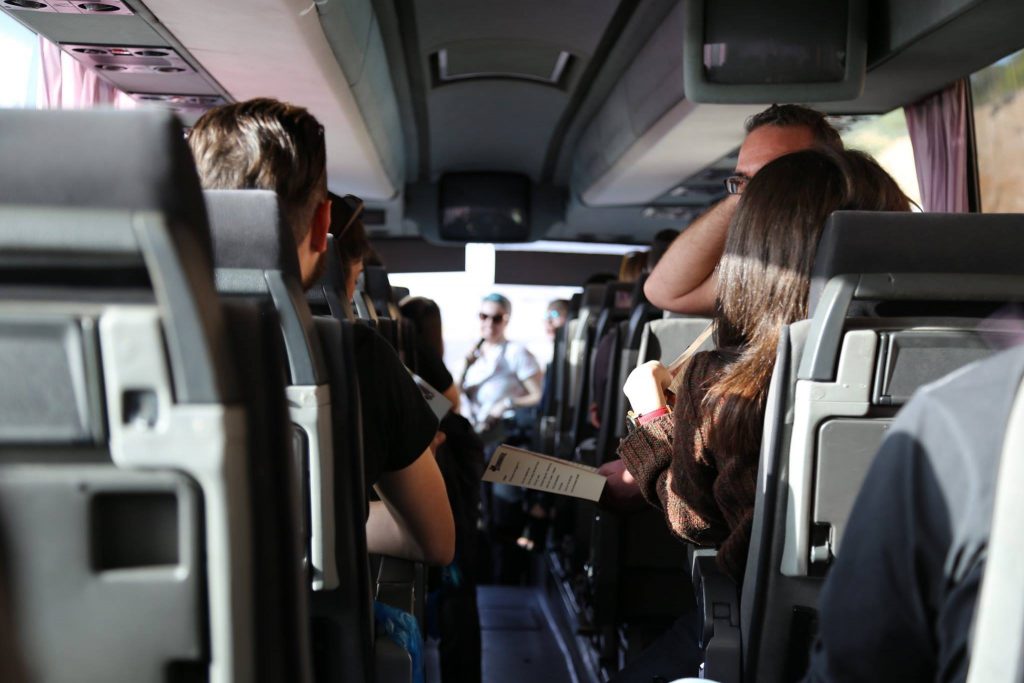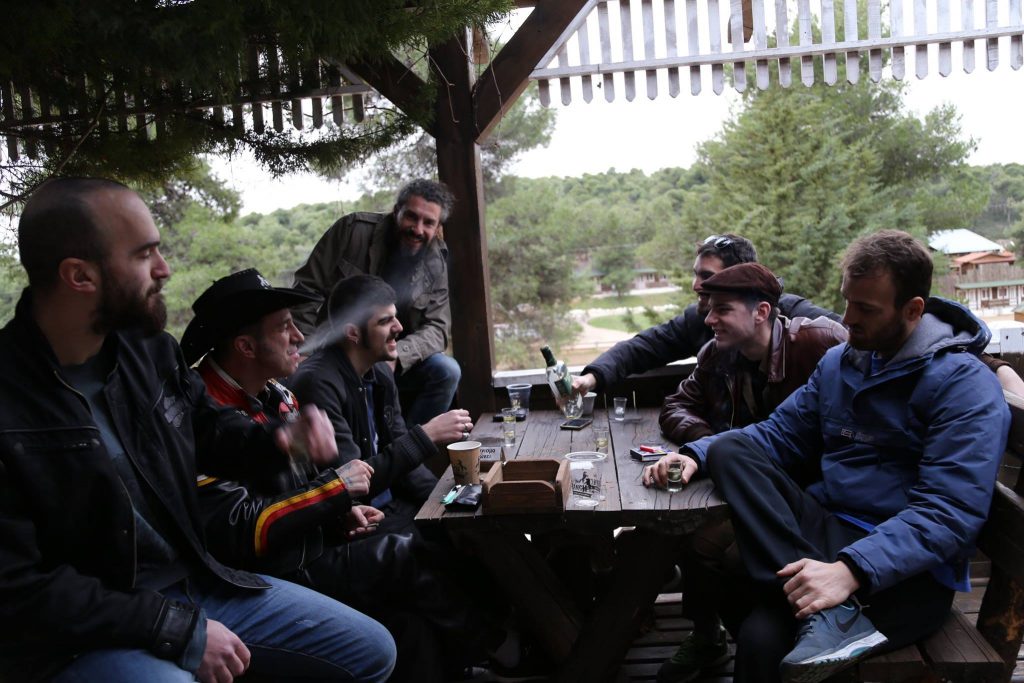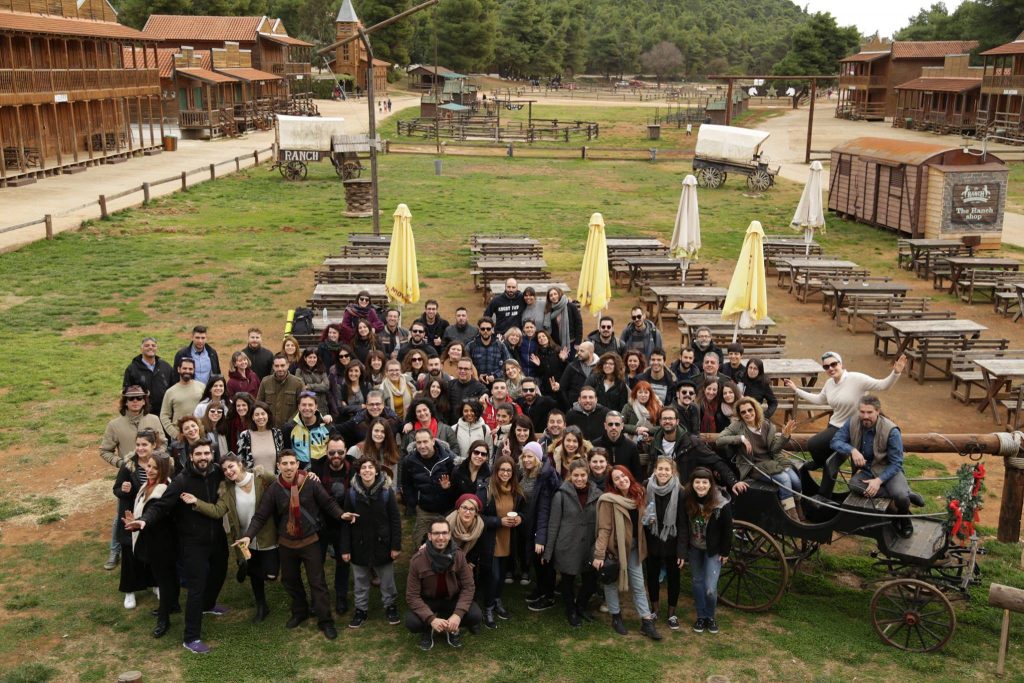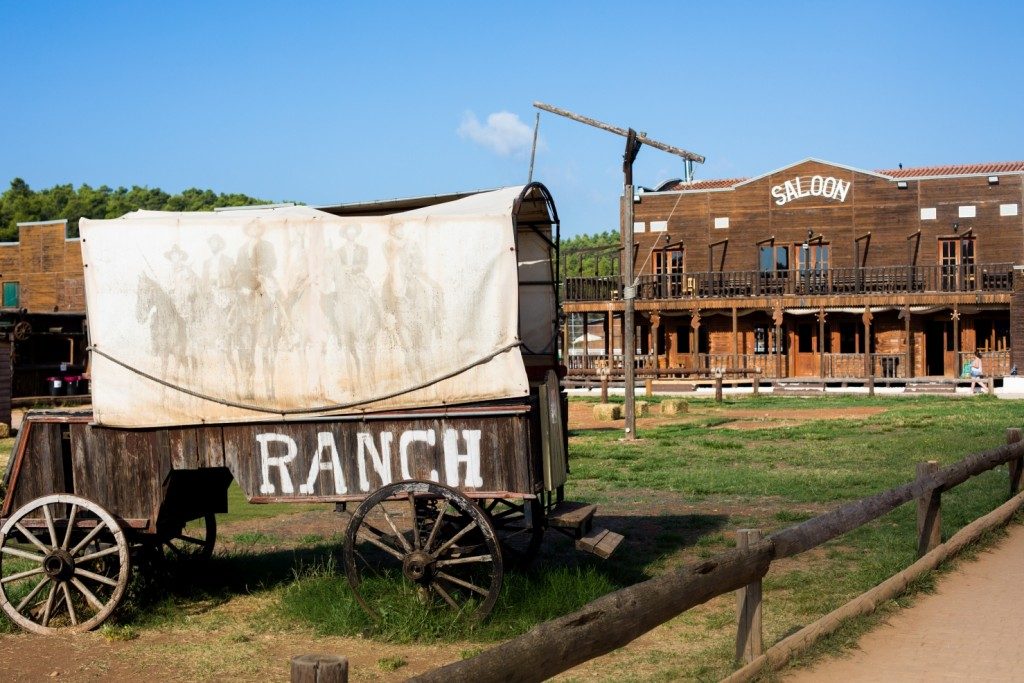 \